home
DM 35
(Cal/Mag)
Following several years of development by its' sister company "Trillium Distribution", Pollard is now able to offer its Calcium/Magnesium Blend - DM 35.
A high concentration of calcium chloride supplemented by magnesium chloride yields a solution comparable to a 35% pure liquid calcium. This finished product contains no hazardous components beyond any regulatory limits and has total impurities less than 2%.

DM 35 is classified as "Acceptable for Use" by the The Road Authority
(www.roadauthority.com) a body that works co-operatively with the Ontario Good Roads Association and the Ontario Provincial Standards (OPS), Product Management Committee.
DM 35 also meets the requirements for Dust control of Ontario Provincial Standards Spec 2501 "Calcium Chloride".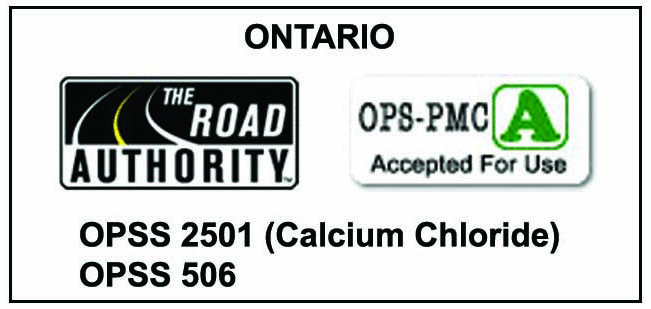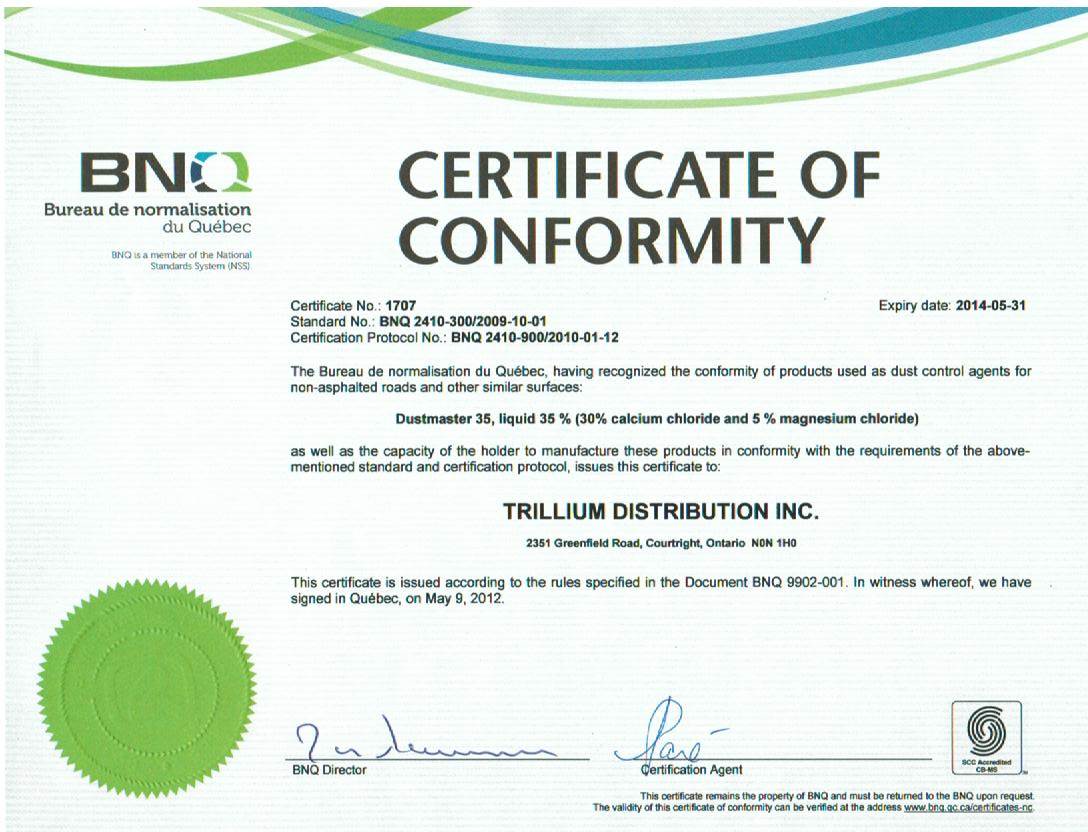 The Quebec Government has also given DM 35 its "BNQ" product approval for use in dust control in that province.